That is all I have on my brain. :)
Geez..I had the most AMAZING time. Everytime I think about it I get a huge smile on my face.
THANK YOU ELIZABETH and KEVIN for EVERYTHING!!!
The first night was so much fun. The girls (Elizabeth,Patty,Pam,Kay) are SO adorable. The really need their own sitcom.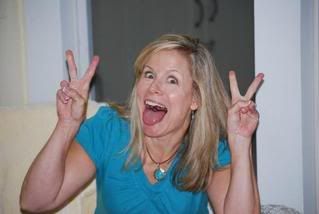 It was sooo cool to meet tracker friends. They are ALL so beautiful and kind.
Watching Tom, Denise, Johnny and Suzanne golf was so much fun! Having Troy Cook call us while we were at the golf course was AWESOME! Thanks Troy. :)
Working out with Denise was a huge treat. Dang, I wish she could train me. I would be looking FINE!
I never told her, but I was sooooooooooo sore.
Hearing all the speakers was SO INSPIRATIONAL!!!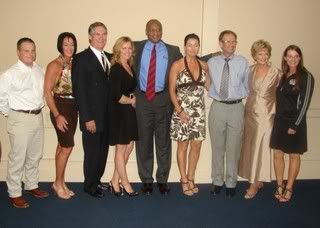 AND the BEST part of the whole weekend was .....having my gorgeous hubby by my side. :)