So Tony told me about this AWESOME ketchup. I fell in love, but only for a couple days. Tony asked me if I had a problem with food and I said confidently..NO.
I have found out that I do have a problem. I know when I have a sweet tooth or craving bad stuff that 'something' I ate triggered my cravings. Anyway, back to the ketchup...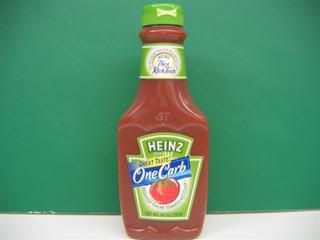 The first time I tasted it (1 tsp) on my eggs ..I was like ..OH MY GOSH this is better than the real stuff. It wasn't long before I was using on every meal. I then started getting cravings and sure enough I believe it was because I was using the ketchup and too much of it.
Long story short I liked it too much and now can't have it. I must cut myself off so I stay in the zone. If you don't have a problem with ketchup then I'm telling you try it..it's da bomb.