My suggestion.
Go hang out with a bunch of BEAUTIFUL, BUFF, LEAN - FIT CHICKS...aka BUFFMOTHERS!
I came home from LA on FIRE and this picture will explain why.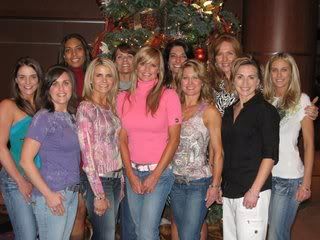 Thanks Ladies ... I truly needed this visual boost. Not only were you all beautiful physically, but you all had such sweet,humble spirits.
xoxoxo