I just love Valerie. Back stage at my first show she was high fiving us and I was in awe of her sweetness and beauty.
Check out these photos. SO INSPIRING!
Valeries Before photo...Val in 2003 — not looking all that happy with the flash.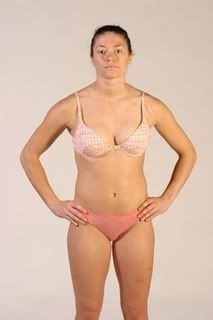 Ten weeks later
, with the help of her first figure coach Mike Davies; Val entered the Body Rock competition, taking 4th in her class.
Valerie competing as a Pro.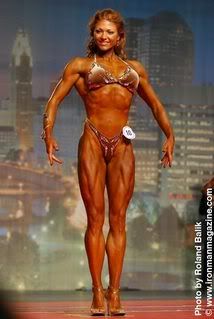 This article is worth reading.
http://www.musclewithattitude.com/readTopicMwa.do?id=1563182&pageNo=0