My sweet daughter Karli and I go rounds when it comes to fixing her hair. She won't let me put braids, pig tails or barrets in ..without me begging her. This morning while leaving for her golf lesson I asked her if I could please put her hair up in a ponytail so it would stay out of her face. She said no thank you and walked off. UGH...it's SOOOO frustrating. Well, when she came home today she told me she would let me put lots of braids in her hair..so we took her to the salon and had some corn rolls put in. She looks darling.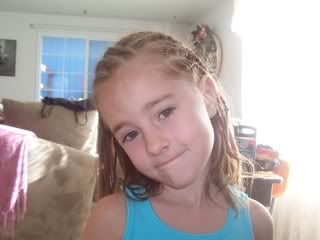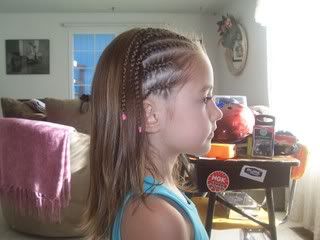 Not exactly the hair style I would pick...but hey it's out of her face. LOL
Also..here is a look at the new Body for LIFE shield. I am VERY pleased and excited to get them mailed out to all of you.