Okay..here is a pic of the stairs I climb every day. They might not look like much, but let me tell ya..huff,huff...they ARE!
To keep in shape for hunting season one of the miners runs them 24 times every day.
Anyway...here ya go.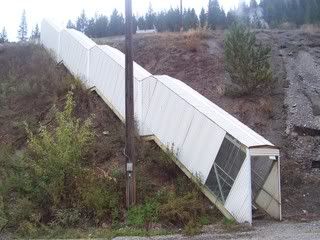 I plan on beating the guy who runs them 24 times. LOL
SO...
WHO IS EXCITED FOR TENNESSEE??????
ME!!!!!!!!!!!!!!!!!!!
I can barely sleep.
Of course, I am SUPER nervous to fly and switch planes in Salt Lake and Atlanta.
Here is an updated pic of my kids. Dustin 17, Austin 9 and Karli 6..they are just little angels. ;)
Hope everyone is having a GREAT day.
MUAH!